Hello! If you are brand new and stepping into the e-commerce realm, WELCOME.
Let me be one of those positive sources in your life and say Congratulations my friend! You took action and are doing something different than the rest of the folks out there.
Its important for me to keep a positive vibe going here because not everything in my life can be positive and I'm sure you can appreciate a little positiveness here as well.
If you are not all that new then Welcome!
I will be taking you through a step by step guide on how to effectively do product research. Some of this may not be new information to you and if its not, great hope it sticks.
In any event, we will be discussing several methods and online tools that you can add to your toolbox. For the purpose of this guide, let's say you are stuck. You many be wondering:
How to find the right product to sell?
How to do product research on Amazon?
How to do product research for dropshipping?
How to find a niche product?
How do I do product research?
How find products to sell online?
No worries brotha!
No worries sista!
I got you covered! Lets get into it shall we.
First, what you want to do is plot out several niches that you might be interested in. Don't know what a niche is or can't think of any? I got you:
Product Category Examples
Home and Garden
Women's Jewelry
Men's Jewelry
Sports and Outdoors
Kitchen
Bed and Bath
Appliances
Furniture
Power and Hand Tools
Arts, Crafts and Sewing
Home Improvement
Lams and Light Fixtures
Smart Home
Home Security
Pet Supplies
Baby
Computer Accessories
Office Supplies
Rock Climbing
Fresh Water Fishing
Salt Water Fishing
Kayaking
Beekeeping
Foraging
Deer Hunting
Animal Scents
Camping
Anime Lovers
Cat Lovers
Dog Lovers
Hamster Lovers
Work at Home
Hand made (fill in the blank)
Beenies
Bug out
Star Gazing
Essential oils
Tomato Growing
Pet Fish Products
Specific adult related stuff (Use your imagination. There's a market for it although I don't endorse)
Notice that Product Categories are far more general and Niches are very specific. Niches can be a little general, but they should target a specific demographic.
If you are still stuck, then check out Amazon and their categories for some inspiration.
You want to get as specific as possible with what you will be promoting in your online gig. This will help you down the road when it comes to marketing. Take your list and think about a couple key words that someone may type into google or another search engine to look for products.
With these key word in mind, let's talk about the first set of tools. Also, for the sake of this example lets say you wanted to get into Essential Oils because that's just your thing.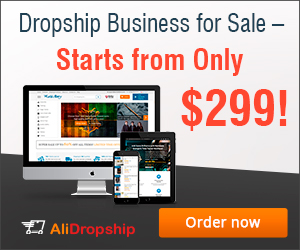 Tool #1: Google Trends
Free or Paid?: Free
Link: here
Take one of your search terms type it into Google Trends. Following our example I'm typing in "Lavender". Lavender is a scent I can get in essential oils.
The point of this is to see the popularity of lavender for now. Checking search term popularity is part of conducting effective product research.
What I can tell by this graph is that there seems to be a pretty steady interest in "Lavender" over a one year period.
Not too bad!
For each search term you enter, what I want you to pay attention to are the charts bellow the 'Interest over time' chart.
'Interest by subregion' tells you what areas are entering the search term you  entered the most. This is vital information because as you move forward in your marketing strategy, these areas may be where you want to start testing out your paid ads.
Lets check out something more specific:
'Lavender oil'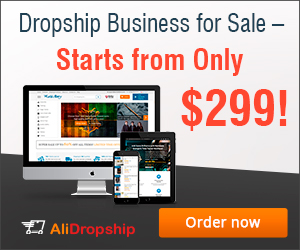 Tool #2: Google Keyword Planner
Free or Paid: Free to do research
Link: here
As you do more and more research, you can start here if you'd like. You will get your own flow as time moves forward.
Using Google Keyword Planner allows you to search multiple key words at a time and see what the traffic is like with those key terms. It also allows you to see what the competition is like with those key words.
Let's take a look at the tree key terms we used following our example.
Lavender
Lavender oil
Lavender oil benefits
You can enter your key terms under the 'Get search volume data and trends' carrot.
There are many other things that you can do here, but those are for more advanced uses and could certainly be discussed in a separate post.
What you want to do here as well is type in the region under 'Targeting' that you are looking to market in. This will give you more accurate data.
Once you are done, hit the 'Get search volume' button
In most instances, the Keyword Planner will attempt to group your keywords depending on relevancy of searches. In our use case scenario, the Keyword Planner kept all three separate.
The Keyword Planner can be used to run ad campaigns through Google, but that is not the topic of this post. So for the purpose of this discussion, pay attention to the two middle columns relative to your search term. The two columns are 'Avg. monthly searches' and 'Competition'.
The column labeled 'Avg. monthly searches' tells you how many times over the date range provided (default is 12 months) that search term was entered into Google. This is a great indicator of what the market is like for whatever product or niche you are attempting to sell.
100K – 1M (1,000 – 1,000,000) is a really great indicator that those searches are highly searched for. Anything below 1K (1,000) searches per month I would do more research or use different search terms.
The Column labeled 'Competition' tells you the the level of competition based on the number of advertisers there are for each keyword. High is a good indicator that there are others out there trying to sell in the same niche/category/keyword as you are. Low means the total opposite.
Don't be discouraged by a High rating. Remember that even though there may be others promoting similar products, you can alays approach your marketing differently and gain customers. You could even potentially gain some of your competitions' customers as well.
Moving on.
Based on our example search results, I like that there is a combination of Lows and High. I would consider possibly writing a blog post about the 'Lavender oil benefits' and place a link in the post to my store where I am selling the actual Lavender essential oil.
Tool #3: Keyhole
Free or Paid: Free for a couple of searches. They will prompt you to purchase a subscription after
Link: here
Keyhole allows you to validate how your niche or product is doing on Social Media. This is called Social Proof. 
Social Proof basically tells you that people on social media are talking about the subject you are interested in. The higher the number in Posts and Impressions there are the more likely it is that there is definitely a market for your product.
Let's see how our example is doing using this tool.
I entered 'Lavender oil' and this is the result I got.
Not too shabby looking as far as social proof is concerned.
Let's check Facebook for further social proof.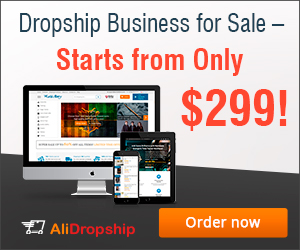 Tool #4: Facebook
Free or Paid: Free
Link: here
When you log in to Facebook, use a search like this to check the relevancy of your topic/search terms: Posts about "Lavender oil"
Just replace "Lavender oil" with your search term.
As you can see, the first couple of posts on Facebook about 'Lavender oil' are from some pretty prominent sources. I bet they have a lot of followers that listen to them.
Again, in terms of social proof, I think that there is still great potential here.
The last and final tool I will talk about here that will help us in our journey to conduct effective product research is Facebook Audience Insights.
Tool #5: Facebook Audience Insights
Free or Paid: Free you do need a business account here however
Link: here
Audience insights is an amazing tool and deserves it's own post. But for the simplicity of conducting product research, we won't dive too deep into the tool.
To keep it real simple, Audience Insights allows you to research what the makeup of demographic looks like on Facebook and its potential reach or market size.
The reason why you can use this as a tool to effectively conduct product research is because we can determine whether or not there is a group of people we can market our products to based on certain interests. If we enter different interests and get no results back, then either come up with different interests you may be able to search by or there simply is no market for it. Move on!
Facebook has so much data on a wide population of the world. This is truly a powerful FREE tool.
I placed 'Lavender oil' as one of the interest terms within the Interest section on the left hand side of the screenshot.
I can determine even further what the demographic looks like by entering more information in the interests section. Similarly, we can enter more information in other areas of this tool to get even more detailed data.
The more you use it the more familiar you will become with it and the better you will get at product research.
So far, based on the data I collected I can tell that:
There is a fair amount of interest for lavender oils over a decent amount of time (12 mo). We can condense the time if we'd like to see more up to date data but this is a solid place to start.
I can probably write a blog article about the benefits of Lavender essential oil to gain some organic traffic to my site.
I have a decent understanding of where the search traffic for things related to Lavender oils comes from. This gives me a general idea of where I can target some paid ads.
Lavender Essential Oils has some great social proof given the amount of Impressions alone on Twitter that I got via Keyhole.
I can also further determine the social proof on Facebook by the posts written about Lavender oils and who wrote about them. Looks like TV host and personality Dr. Oz wrote about it as well as glamour model Vida Guerra. I'm sure these public figures have a decent following so this is also a good audience gauge.
And the fact that 'Lavender oil' has its own Facebook interest tells me that people care enough about it to tell Facebook that they are into Lavender oil. Again great audience gauging for a potential product.
There you have it. You have learned how to effectively conduct some product research!
Keep in mind that this step by step guide on how to effectively product research was just an example. Could you go out and market Lavender oils? Sure, why not?
I want you all to be comfortable in going out on your own, use these tools, and do your very own research.
Let us know how your product research is going. Or share any other method that has worked for you in the comments below. This is definitely no the only way but does keep money in your pocket without having to pay for high end crawling software.
Anyway, let us know how it goes or if this post was useful. I can share other methods as well.
Happy Product Searching!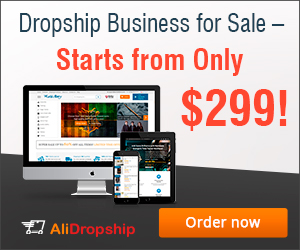 Things Mentioned In This Post:
Google Trends
Google Keyword Planner
Keyhole
Facebook
Facebook Audience Insights
How To Conduct Product Research
Audiences